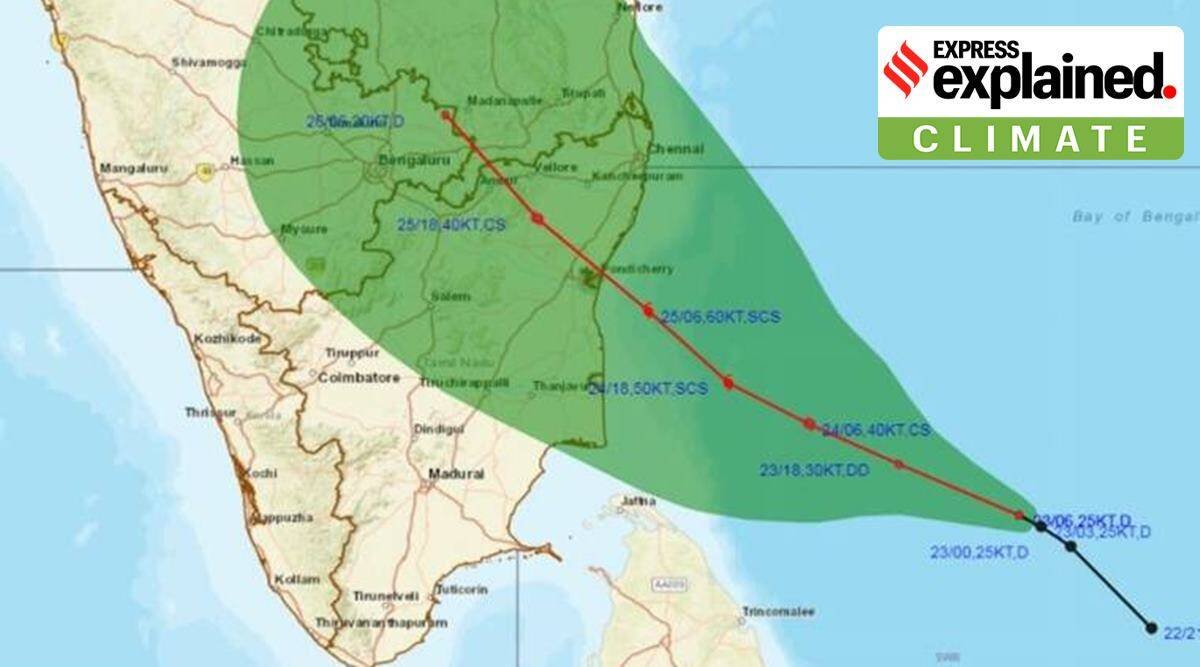 Cyclone Nivar update, a very severe cyclonic storm Nivar is likely to make a landfall over Tamil Nadu and Puducherry coasts between midnight and 2am. Most popular Weather bloggers said the landfall may begin around 1.30am and the storm may cross between Marakkanam and Cheyyur.
The team, which includes 100 members, comprises representatives from the Indian Army, Indian Navy and Indian Air Force and others. The team Humanitarian Assistance and Disaster Relief (HADR), specializes in diverse activities like clearing blocked roads, prune dangerously posed trees and extend medical care and attention to the needy among others.
Quantum of water being released from Chembarambakkam reservoir to 5,000 cusecs on Wednesday evening as Chennai and surrounding districts continued to receive heavy rain. The storm moved northwestwards at a speed of 14kmph during the past six hours.