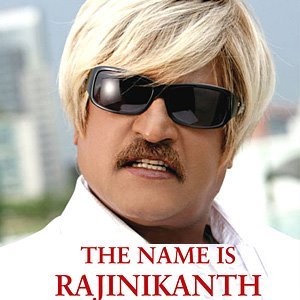 A couple of days back, the legend Superstar Rajinikanth visited Sathyam Cinemas with his daughter Soundarya to watch the evening show of Harry Potter and the Half-Blood Prince. Harry Potter and the Half-Blood Prince stars Daniel Radcliffe, Rupert Grint, Emma Watson and is directed by David Yates. Rajni, who loves movies with special effects and animation, is also an avid reader and very much aware of what is going on in Chennai. No wonder he is always able to relate to the youth and we in turn, love him for his style and look up to him with adulation.
Sathyam Cinemas made all possible arrangements for Rajni's comfort; the Superstar also met and spoke to a few of his fans who approached him for autographs.
Rajinikanth is currently working on the animation film Sultan – The Warrior produced by Ocher Studios.