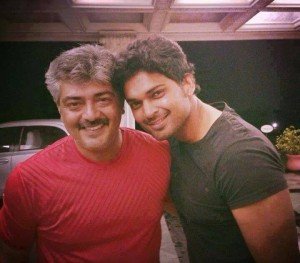 Today Arrambam Tamil movie is being the talk of the town and it is simply because of one man – Thala.
Ajith starrer Arrambam directed by Vishunvardhan set to hit the screen on Oct 31st.
The film starring Ajith, Arya, Nayanthara and Taapsee is one the most awaited film of the year.
This diwali , It's going to be a  celebration time for the fans of the actor and the director.
The fans are expecting it to be a Thala Diwali treat