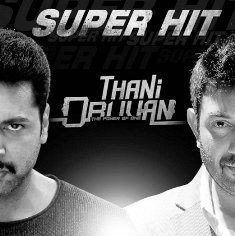 The movie Thani Oruvan starring Jayam Ravi – Arvind Swami was released last Friday, 28th of August looks to be an Blockbuster movie. The film is enjoying unanimous positivity all around.
In recent times, such unanimously positive reviews for a new release are hard to find. The Jayam brothers have proved yet again that they are among the most bankable duo in the industry, while Arvind Swami has made a sensational return as the stylish baddie Siddharth Abimanyu.
Now Thani Oruvan has been the talk of the town.