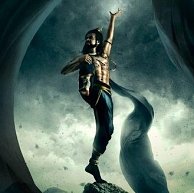 Kochadaiyaan Movie has Super Star Rajinikanth. Film director Soundarya R Ashwin explained the Superstar Rajinikanth's character in Kochadaiyaan.
Rajinikanth does play both characters, of father and the son in this much awaited 3D film. Kochadaiyaan is the father and Rana is his son.
Shobana plays the love interest of Kochadaiyaan and the young Deepika Padukone, of Rana. The major portion of the film is reportedly about Kochadaiyaan, a successful Commander to his King. His primary goal is to conquer the entire world and put it under the feet of his King. Highlights of the movie is one of the action sequences, Kochadaiyaan uses his classical dance skills as a martial art. This period flick has been made with future rajini Rana movie in the mind.