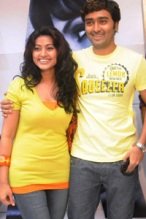 The couple Prasanna and Sneha, who has given enough reasons for gossip mongers to talk about their secret love, has been spotted together on several occasions. The Prasanna and Sneha, who fell for each other during the filming of Achchamundu Achchamundu.
After dating for close to two years, Prasanna has bought a special ring recently for his leading lady and it happens to be for their engagement
Sneha and Prasanna are expected to announce their engagement in the coming days.