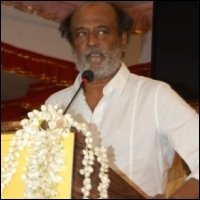 Superstar Rajinikanth recently announced his Next movie is Kochadaiyaan Not rana. Kochadaiyaan will be a 3D film for which the performance capturing technology is to be used. Film name Kochadaiyaan is one of the names of Lord Shiva.
The film Kochadaiyaan is aimed for a August 2012 release and after it is wrapped up, Rajinikanth will move on to Rana, which is to be directed by KS Ravi Kumar. Eros International will produce Kochadaiyaan.
KS Ravi Kumar will write the story, screenplay and dialogues for this film. Rajinikanth's daughter Soundarya will wield the megaphone.