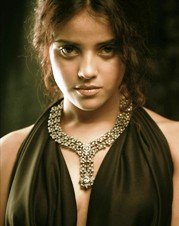 After the success of Ko and some of her ads. The Ko babe is not aiming for a size – zero figure but wants to be toned and completely free of flab. she is on a strict protein and fibre diet and is also working out big time.
Piaa Bajpai is best known for her performances as Roshini in Venkat Prabhu's comedy Goa and Saro in K. V. Anand's political thriller Ko. she is getting a few offers from Bollywood. Perhaps a slamming hot body will complete the deal and get her a ticket on the Bollywood bandwagon.
Now the smart girl who knows that in the competitive world of films decided to add to her arsenal by developing the perfect body.