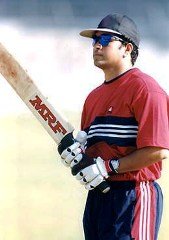 Sachin has already opted out of the squad for the two T20 internationals, Even if he says he had enough of Twenty20 cricket. Tendulkar will still end up playing the hit and giggle version of International Masters in New Zealand. He will only strengthen the NZCPA Masters.
This game is being promoted as the curtain raiser to the second T20 international between India and New Zealand.
It seems Dinesh Karthik will be playing for the ACA Masters team.
The game will allow both Tendulkar and the reserve wicketkeeper to get some game play ahead of the ODI series beginning in Napier on March 3.
The International Masters match will start at the Westpac stadium at 2.30 pm (7.00 am IST).