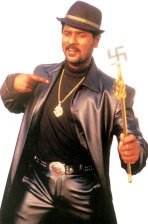 Who will be the Next Prabhu Deva (Ungalil Yaar Adutha Prabhu Deva) is the first of its kind show in Tamil TV where the participants have a chance to perform all kinds of dancing forms like salsa, jazz, broadway musical, ballet and many more international dancing themes.
Earlier the show has been graced by many popular artists like Anand Babu, Simbu, Shyam, Santhanu, Jeeva, Arya, Vishnu Vardhan, Jeyam Ravi, Bharath, Sneha, Gayatri Raghuram, Lakshmi Rai, Sada, Shobhana, Gouthami, Pooja, Aachi Manorama and many other popular faces from the film fraternity have judged the contestants' performance. Apart from them, dance masters including Sundaram, Saroj Khan, Puliyur Saroja, Raguram Master, Master Johny, Ashok Raja, Cool Jeyanth have appreciated the dancing skills of these contestants.
The finals which were held on June 26th at the YMCA grounds were telecast live. Master Prabhu Deva attended the last show of the long running 'Ungalil Yaar Adutha Prabhu Deva contest' and was also the judge. Many finalists sizzled on the stage in front of their idol. Some of the participants were even dressed as Michael Jackson and paid tribute to the pop icon. There was also a special performance by classical dancer Shobana. Actress Rukmani and Ragasiya were also part of this mega LIVE show.
The runners-up Premgopal, Manijkumar and Nanda were awarded Rs. 1 lakh each as the prize amount.
Prabhu Deva finally crowned young dancer Sherif as the winner and given the prestigious title of "Next Prabhu Deva".  Sherif also got a cash prize of Rs. 10 lakhs.