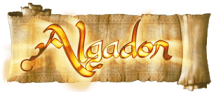 Today Children's usually love to play games. Online games become more popular among children's. When it comes to online games there are so many games which they love to play. Algadon is a visually stunning massively multiplayer online role playing game. It is one of the most popular online games that you can play.
Algadon is a game where you can able to discover a lot of things and strategies. In this game the character wields devastating powers and sweeping wings to explore a celestial world of breath-taking beauty and epic adventure. It consists of many tricks. Certainly you will like to play
The core element of multiplayer role playing games is to complete a quest or mission. This game will generally allow your skills to be improved and the strength of your character increases as you acquire items and other forms of combat skills.
Algadon is a fantasy role playing game set in the medieval land of Algadon. The free online web browser-based game allows players to explore the land, perform quests, battle monsters and other ferocious beasts.
Algadon features a large selection of weapons, armor, spells, and special items available for purchase in the shops and/or drops from bosses and quests.The game is available for mobile also, and apps are available for Android and iPhone. A MySpace version is also available, which is a completely different game with different goals and challenges.
At first it looks like very challenging. One of the best things about Algadon is interactive communication among players by joining various clans, send instant and private messages and even post profile messages. In news section, there are lot of useful information, such as game announcements, events, and other important details.
If you have any queries or clarifications regarding GAMES then you can just look into FORUMs page which clarifies most of your common queries.